A contemporary house like a wooden barn
Atelier RVL architects [coord.]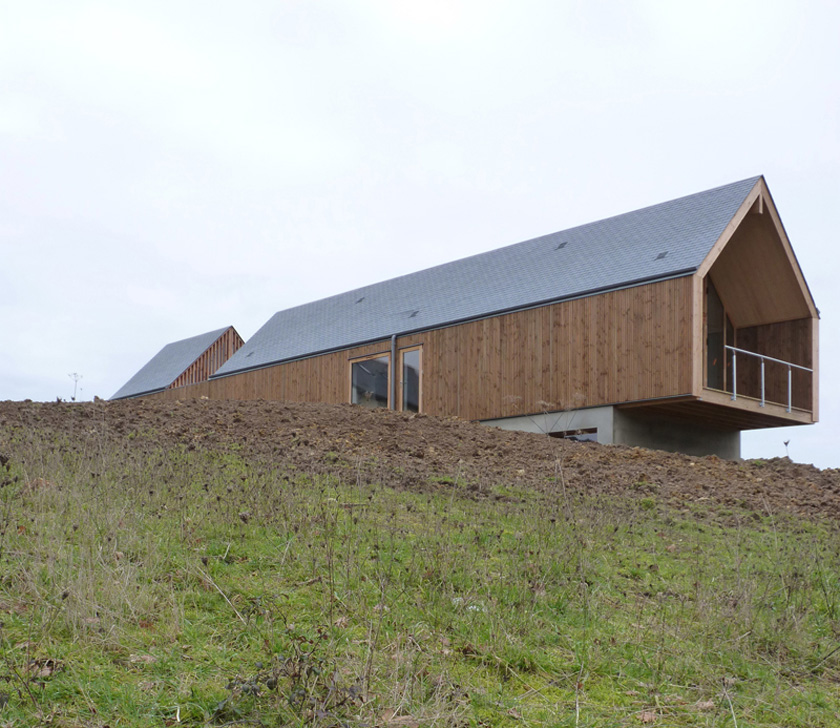 Photo © Jean-Charles Liddell
English version. La version Française de cette présentation est visible ici.
Details of the project
Site : Charentilly (37390)
Year of construction : 2010
Surface : 105m²
Materials : Bois
Study : 6 mois
Construction : 7 mois
Budget : 200.000 € TTC
Located in a subdivision in progress
The plot is located outside the center of the village commune Charentilly not visible from the tower of the church, it is in the area of protection of historical monuments.
Located in a subdivision in progress, the developed land, a field in fact has a steep incline (down in a South-North). Access to land is high in part on the south side.
The environment consists of fields constructible west side, a wooded area on the north side and not building a house under construction on the east side
Contemporary, this house is an hybrid, fitting perfectly into the future suburban fabric, it takes advantage of the steep terrain, while framing the magnificent views of the site (north).
This house is based on the typology of our barns (large roofs, and long forms of openings on the facades dotted with large portals) to adapt the program to a house in a rather unusual site.
The house is actually a series of « pignons » « porous » for four numbers : both the garage (wood frame in Douglas clear voice) and two of the house (wood frame with glass embedded in Larch).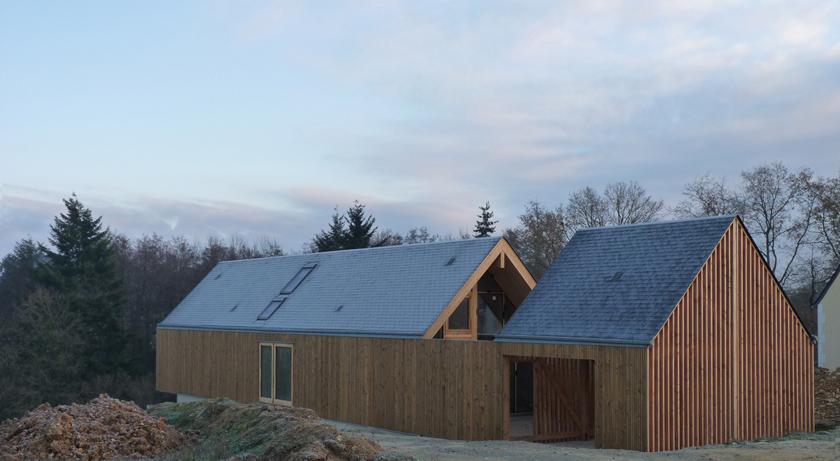 Photo © Jean-Charles Liddell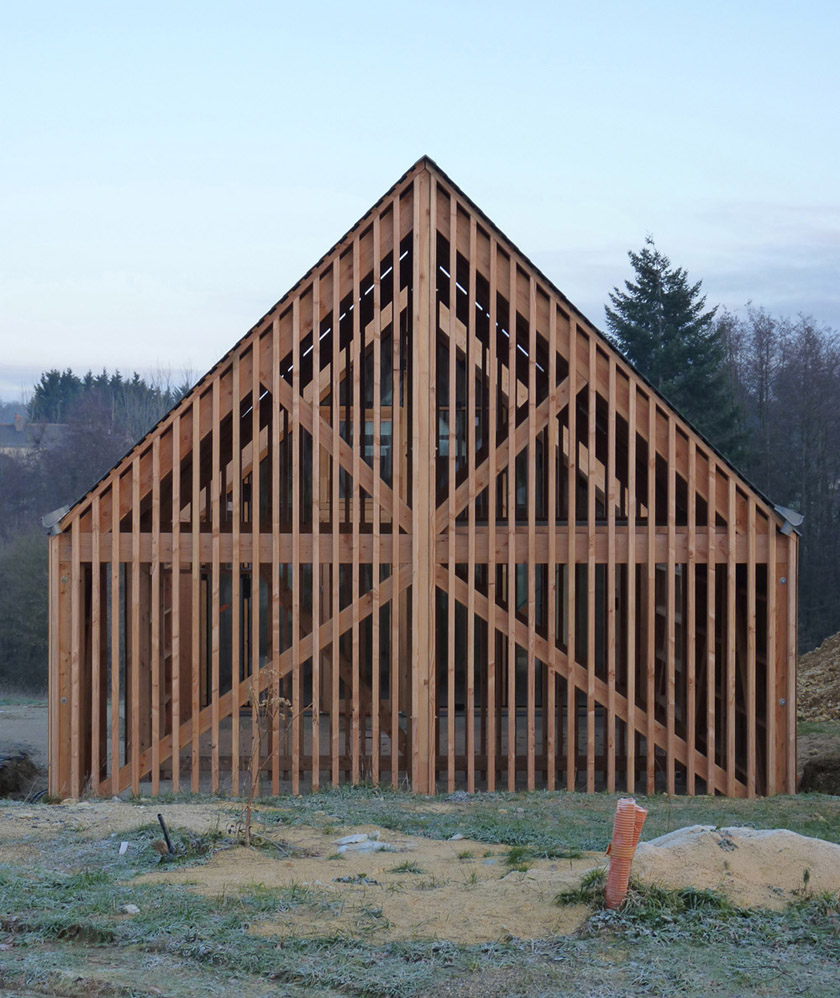 Photo © Jean-Charles Liddell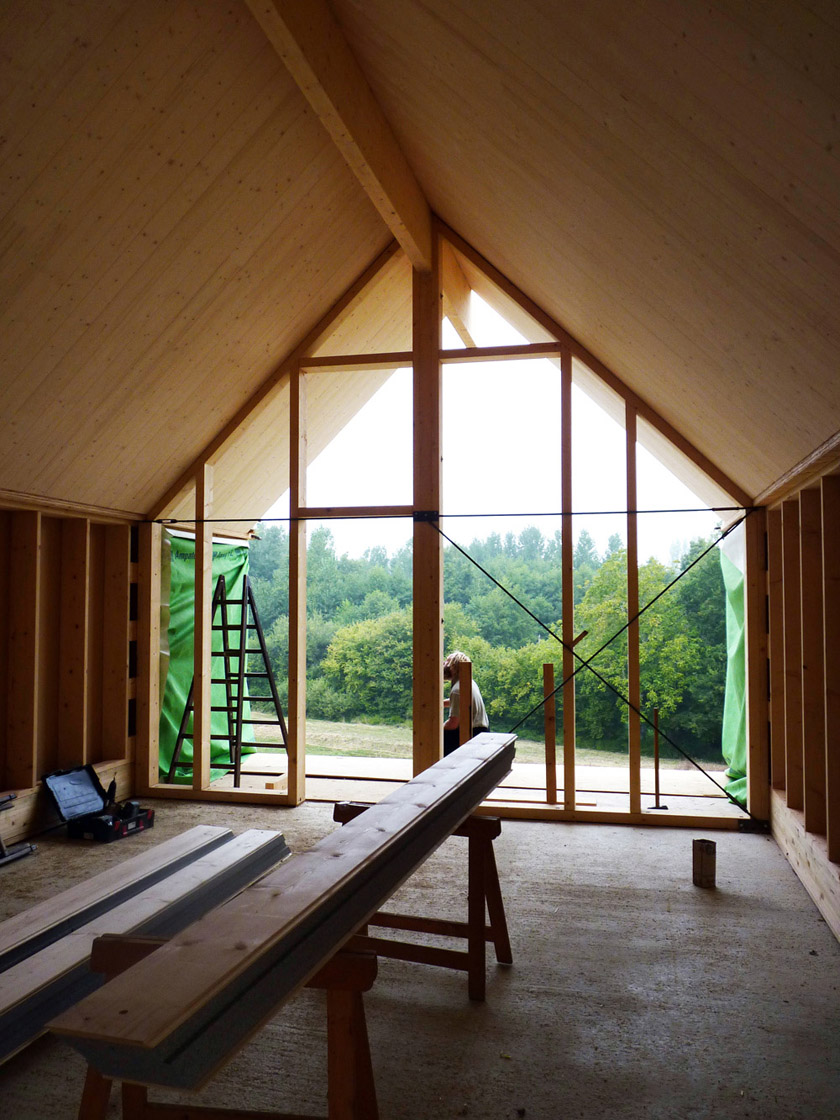 Photo © Jean-Charles Liddell
The house in construction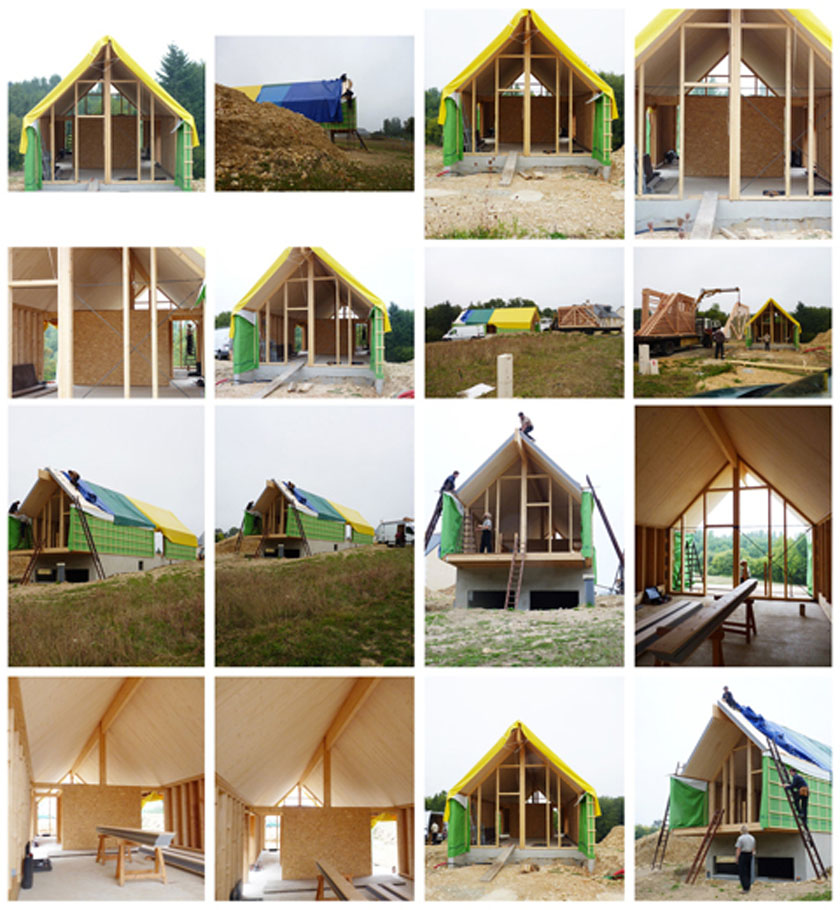 Photo © Jean-Charles Liddell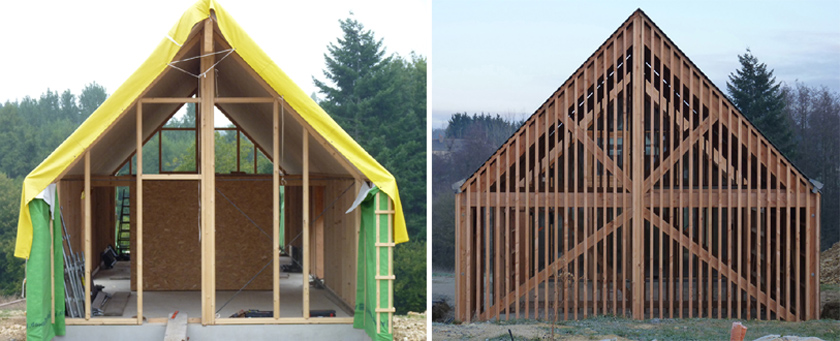 Photo © Jean-Charles Liddell
Plans of the wooden house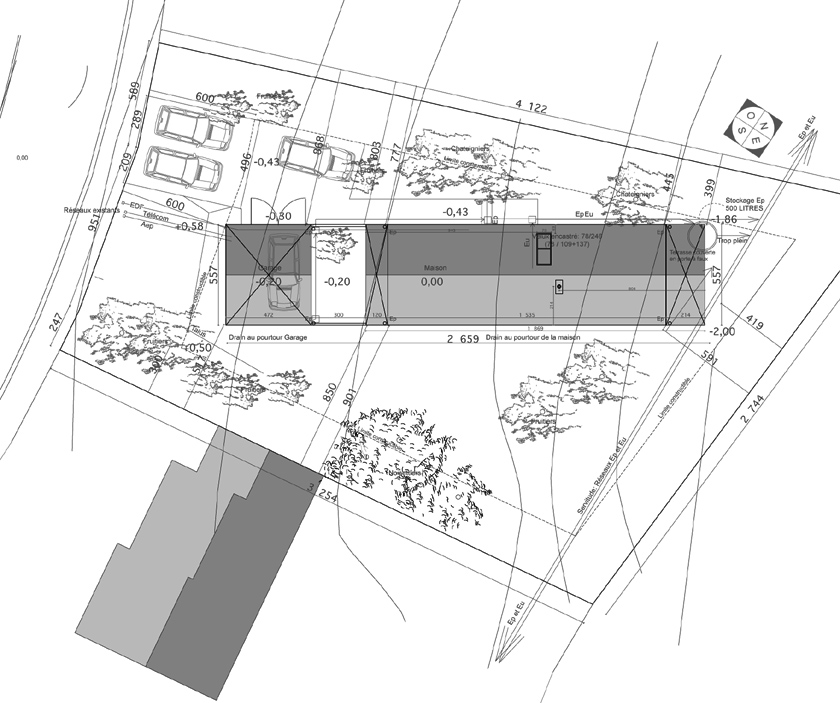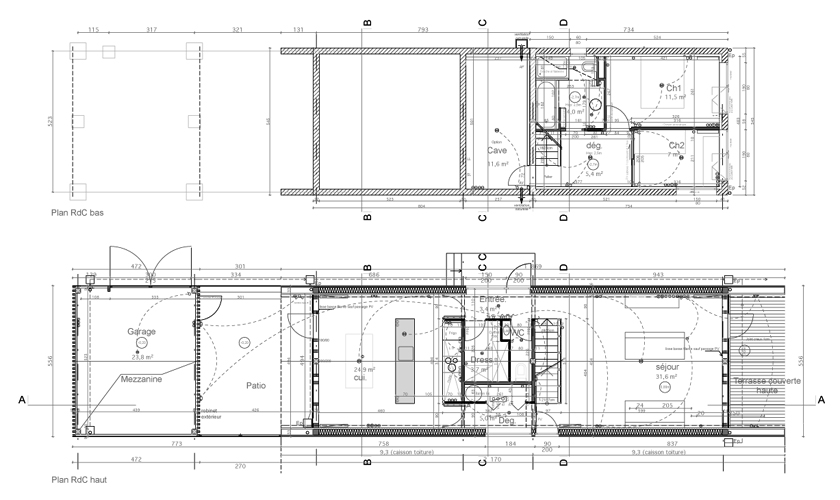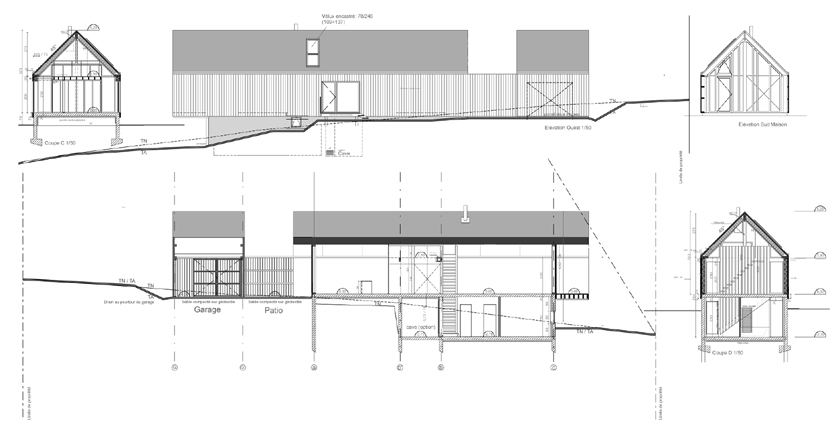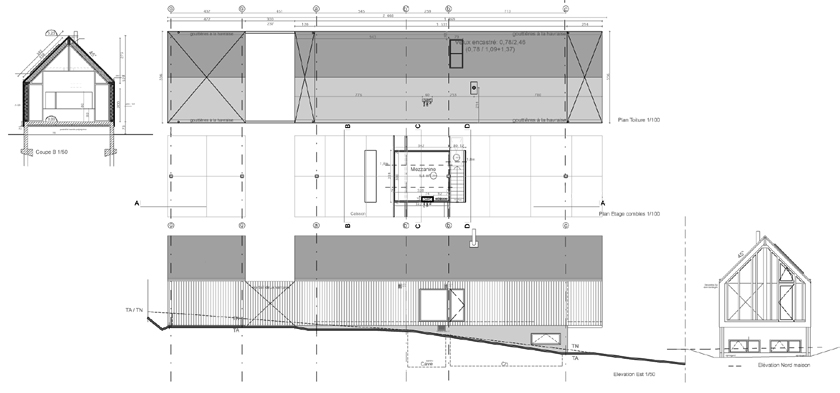 Model of study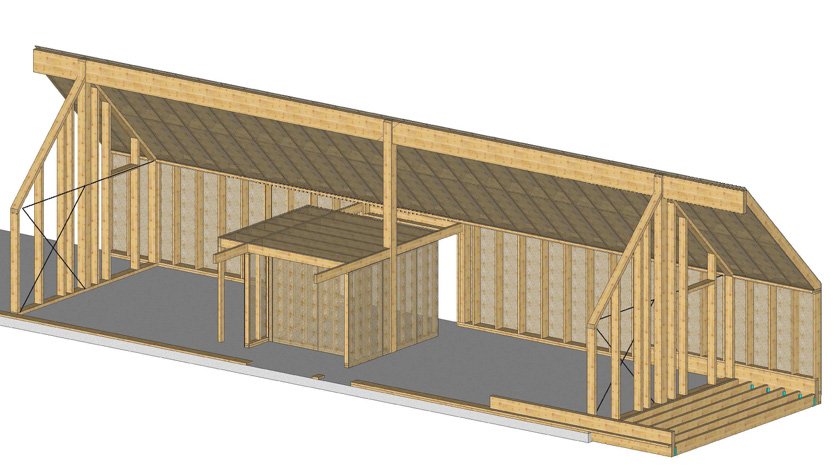 Architect of the project …